Its kinda funny how I don't drink (anymore) but I always end up being attracted to yummy recipes with beer in them! Oh well, I'll make them, and Ill have my boyfriend drink them. I don't remember where I found this particular recipe, but I know there are probably hundreds of versions. I always find myself craving ice cream in the winter, and the other day my soulmate/bestfriend4 ever told me that statistically more people buy ice cream in winter. Go figure! Here is the recipe...
Chocolate Stout Float
- A pint of your favorite chocolate stout beer (I used one from a local brewery here)
- Chocolate Ice cream (2 scoops please)
- Chilled jar/ glass
- Fun Straw
- Spoon!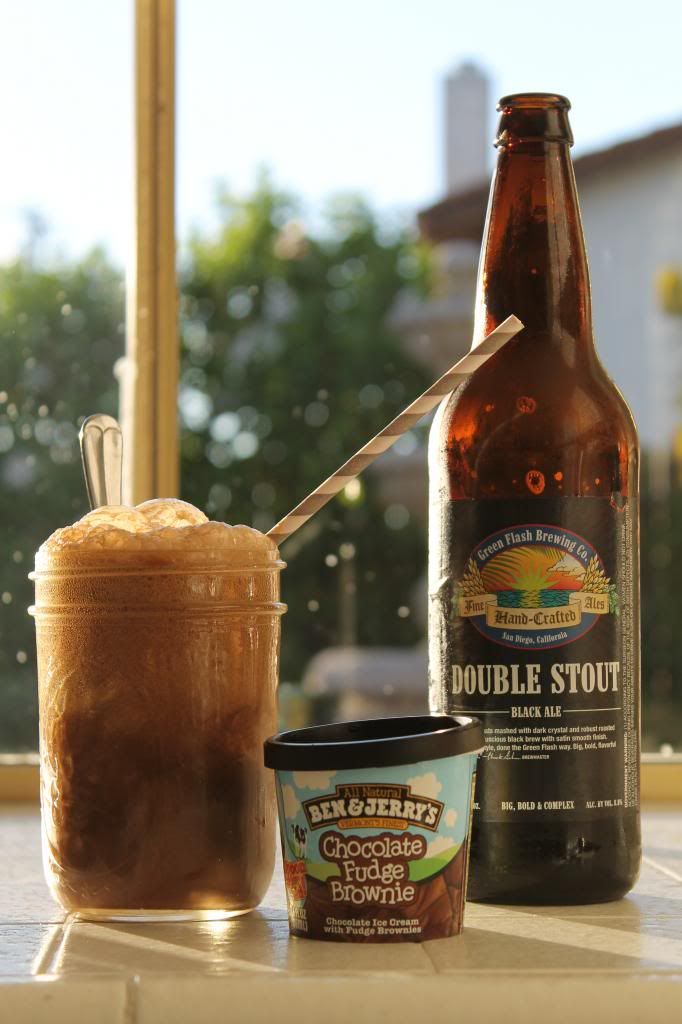 Add 2 scoops (Or however much you want to eat!) into a chilled jar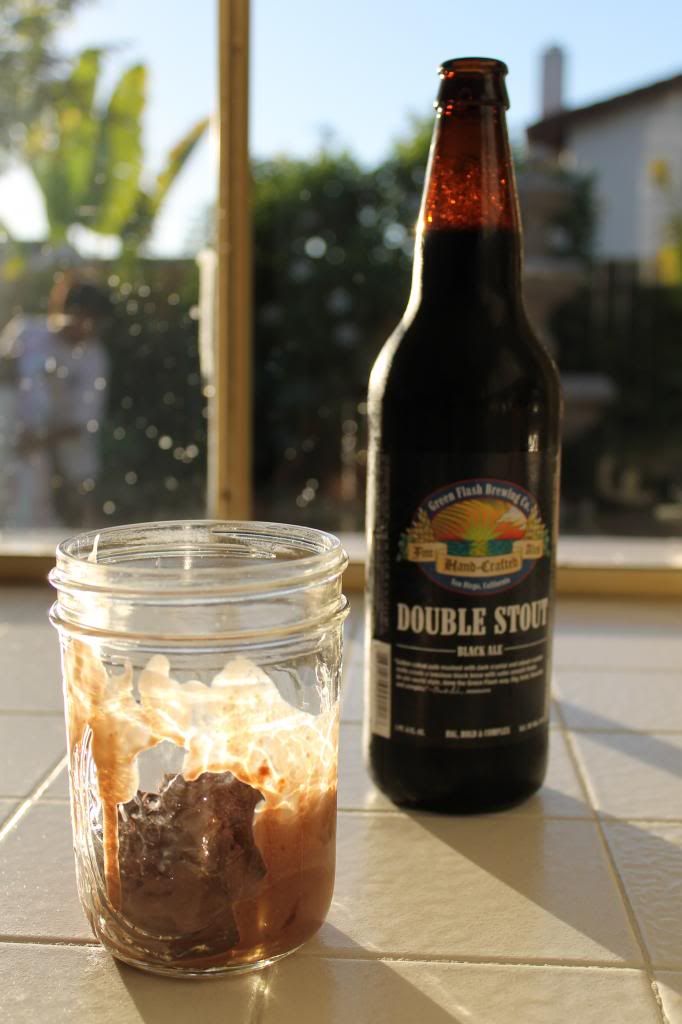 Pour in the beer...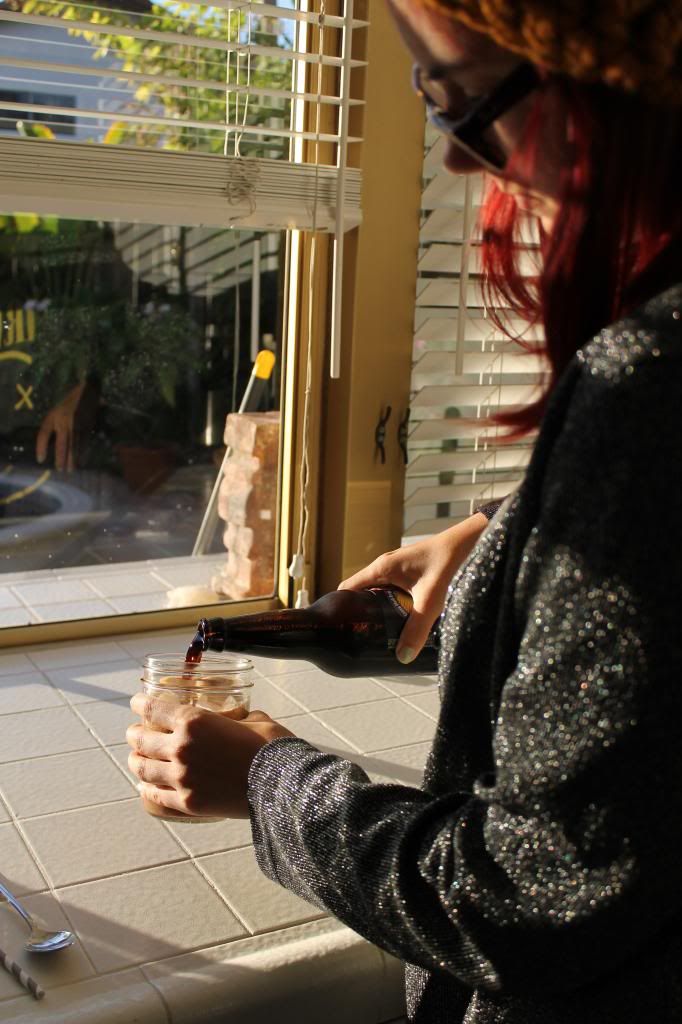 Add a swirly straw and spoon and enjoy!!